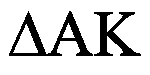 Welcome to bb.chatter!
---
Login
---
bb.chatter is a secret society of illuminated ethernauts who seek world domination by worshipping the great DAK.
If you have stumbled here on accident, please carefully retrace your steps whence you came.
If you come seeking information on how to more fully dedicate your efforts to DAK and world domination, please email omar@daknite.org.
---
bb.chatter archive
---









Here's to you
And here's to me
And here's to friends we'll always be
But if we ever disagree. . .

F Y Y S O S
. . .and here's to me.